physical therapy


Get back to your best

with physical therapy that's tailored to you

Recovering from injury? Suffering from pain? Our trained team of patient-oriented physical therapists are ready to help! We're committed to helping you regain your active lifestyle and get back to enjoying all of the activities you love.


who is physical therapy for?
It's a common misconception that physical therapy is just for professional athletes. In fact, it's for everyone. We treat patients of all ages and all ability levels to resolve their problem pain and get back to enjoying life to the fullest.
Physical therapy can help you:
Prevent injury
Treat pain from injury and surgery
Relax the mind and body after exercise
Increase physical strength
Improve joint and muscle flexibility
Enhance cardiopulmonary fitness
Regain balance and mobility
Great professionals. I felt a great improvement since I have started the treatment."
Jaime Oncins, tennis coach and former professional tennis player.

How it works
Tell us what hurts and we'll work together with you to build a personalized treatment plan that addresses your individual needs. We're here to help you to pinpoint the issue, feel relief from the very first session, and recover stronger than ever before.
special offer


$99 initial comprehensive assessment for physical therapy clients

We also offer affordable physical therapy session packages.

book my physical therapy assessment

Areas of expertise
Orthopedics and Traumatology:

Muscle injuries: strains, contractures, myofascial pain syndrome
Tendon injuries: tendonitis, tendinosis, ruptures
Ligament injuries: sprains, ruptures
Arthrosis (spine and other joints)
Pain in the spine with or without irradiation to upper and lower limbs
Pre- and post-operative spine surgery
Pre- and post-operative joint surgery (shoulder, elbow, wrist, hip, knee, ankle and foot) eg: rotator cuff injuries, anterior cruciate ligament tear, and so on.
Overuse injuries

Chronic Pain
Temporomandibular disorders (TMJ)
Postural Reeducation
Spinal Stabilization Programs (strengthening of the spinal stabilizing muscles)
Stretching Programs
Rheumatology
Sport:

Sports-related injuries (post-fracture recovery, recovery of ligament injuries, muscle injuries, and so on)
Injury risk assessments
Injury prevention treatment

your trained, trusted


Physical Therapy Team

Put your body in hands you can trust! Our caring, compassionate physical therapists are members of the American Physical Therapy Association (APTA) and the Florida Physical Therapy Association (FPTA).

Meet the team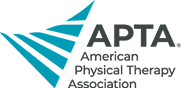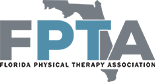 I could not speak more highly of this clinic. These guys know what they are doing and go the extra mile, in a friendly relaxed environment. They're treating my injury with the proper sense of urgency and compassion it warranted."
Roberto Santasofia, volleyball coach and former professional volleyball player
the most advanced


Equipment and Technology

We're proud to offer a suite of trusted, science-based wellness devices designed to help you reach your complete body health goals.

Learn more
We are here to find and help you solve the root cause of your pain so you can get well, stay active, and get back to what you love doing most!
special offer


$99 initial comprehensive assessment for physical therapy clients

We also offer affordable physical therapy session packages.

book my physical therapy assessment