Introducing


The modern way to a balanced you

Natural Quanta Wellness Center uses cutting-edge technology and an integrative approach to help you optimize your health—both inside and out.

SCHEDULE YOUR TOUR AND CONSULTATION





Helping you build a healthy life
No matter what your goals are, our innovative wellness assessment and customized health plan will help you reach them.
By bringing together exercise, meditation and nutrition, we're here to help you live a long, healthy, fulfilling life.

why choose Natural Quanta Wellness Center?
Our mission is to give you the tools and support you need to assess and optimize your health, both inside and out.
By understanding not only the physical, but also the mental and emotional health of our members, we're able to recommend the best course of action for complete body health.

who can benefit from becoming a member?
We can help you with these health goals, and many more:
Improving physical performance
Increasing mental concentration and focus
Getting better sleep
Boosting your overall health
Our


Services

Our spacious, open concept wellness studio is designed with your comfort in mind, with a suite of trusted, science-based wellness programs and technologies to help you see optimal results in a short period of time.

Mind Balance
Mindfulness exercises to optimize your brain's peak potential, using science-based wellness technologies.

Body Balance
A comprehensive circuit of training exercises, specifically tailored to your physical health goals.

Mind Body Balance Assessments
Non-invasive assessments to evaluate your balance, nervous system, brain health, and more.

We also work with corporate clients. If you'd like to learn more, please contact us here.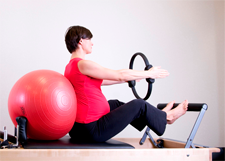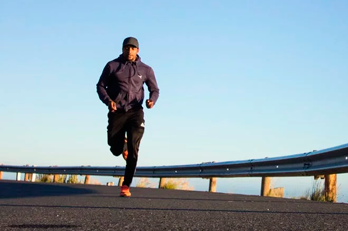 GET YOUR FREE GUIDE


10 simple ways to eat for health

Make these quick, easy changes to what you eat and you'll reap the health benefits for years to come!

I could say many things about this place, but what I most like is the intense care in you as an individual that they give. All of the staff are very friendly and well prepared, with high end technology and therapies that goes far beyond of the conventional, different from everything I've ever saw before. I'm glad I got to know this place! 10 stars!

- Dr. Rafael Loss, via Google Reviews

I could not speak more highly of this clinic. Great Place!!! These guys know what they are doing and go the extra mile, in a friendly relaxed environment. They're treating my injury with the proper sense of urgency and compassion it warranted. Very sensitive to my needs and accommodated my requests happily.

- Roberto Santasofia, via Google Reviews

Wonderful!!! Very pleasant, welcoming atmosphere, super attentive people. I felt good and comfortable. My first appointment was last week, several tests, body assessments of balance, stability, gave me confidence to start the treatment. Now we know where to act directly 😉. Top!!! Congratulations guys 👏👏👏

- Larissa Franca, via Google Reviews

Great professionals. I felt a great improvement since I have started the treatment.

- Jaime Oncins, via Google Reviews

Without a doubt the best Physiotherapy Clinic in Orlando. Excellent environment, modern equipment and highly trained professionals, especially Dr. Cristiane Orth. I highly recommend it.

- Rodrigo Machado, via Facebook Reviews