Meet the Team: Cristiane Leão de Souza
Learn more about the Lead Physical Therapist at Natural Quanta
At Natural Quanta, everyone on our team plays a vital role in helping you reach your wellness goals.
Join us as we learn more about Cristiane Leão de Souza, our Lead Physical Therapist.
Giving people hope
Cristiane Leão de Souza has been working as a physical therapist since she was 23 years old. She joined the Natural Quanta team shortly after she moved to the United States in 2019 and is responsible for the physical therapy treatments at Natural Quanta.
Cristiane began her physical therapy career and completed all of her undergraduate and graduate school in Brazil. Her parents were the first to encourage her to start a career in physical therapy. Although she was very dedicated to learning more about physical therapy during her time at university, she only really began to love the profession when she realized all that physical therapy could do for patients—to recover from a sickness or disability and even regain mobility that had been lost. Cristiane says physical therapy inspires her to get up in the morning and do something she desires every day: give people hope.
Cristiane says she would advise anyone considering starting as a physical therapist to complete the appropriate certifications and then pick a speciality. She says as physical therapists, you have the potential to treat many patients and many conditions with just your hands. "You should connect the mind, body, and balance and the whole history of the patient," Cristiane says.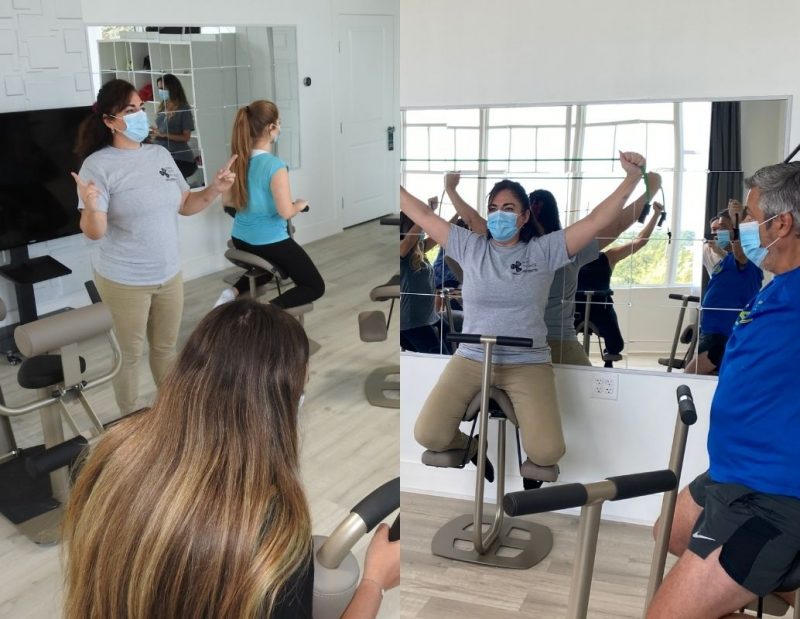 Early Career and partnerships
Cristiane has run her own physical therapy clinic since 1996. Her clinic started small in Brazil, but grew tremendously in the years that followed. At its peak, she managed four smaller clinics alongside the large, main clinic she owned inside the central hospital located in her home city in the south of Brazil.
At the time, her clinics had a partnership with Chattanooga Medical Group here in the U.S. which allowed them access to top of the line equipment and innovation. During this time, she visited the United States many times for courses and other updates to her training. It was also during this time that she met Dr. Afonso Salgado, one of the founders of Natural Quanta.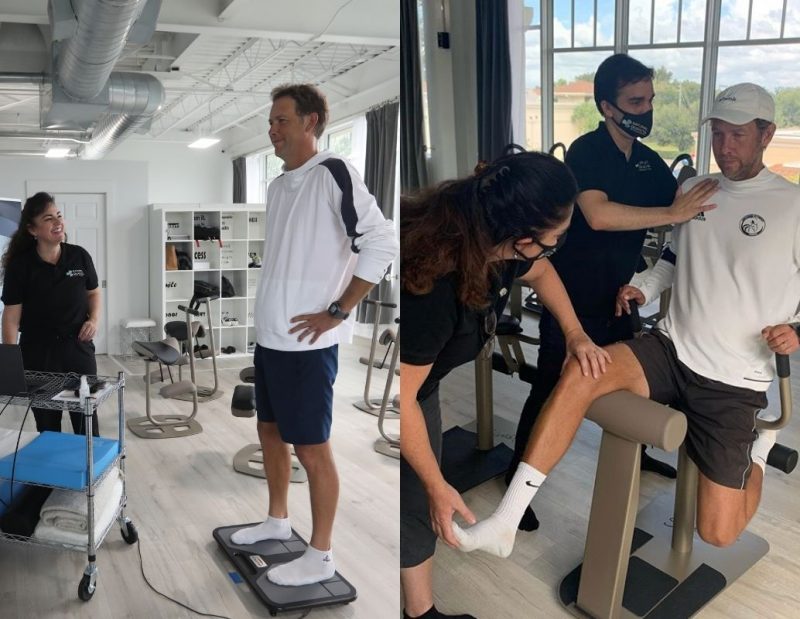 Moving to the United States
Shortly after moving to the U.S. in 2019, Cristiane began working on her doctorate degree, which she is expected to finish in the next two years. When she moved to the U.S., she also took the National Physical Therapy Examination, and then a second exam about the laws and rules of the profession to be able to practice in the country.
After passing these exams, physical therapists continue to take courses and ongoing training every two years to renew their license.
Working at Natural Quanta
After she moved to Orlando, Cristiane reconnected with Afonso and worked with him on his project that would come to be Natural Quanta. "At the beginning, the plan for Natural Quanta was completely different from what it is today. They initially wanted to create a wellness space focused on brain entrainment and relaxation. However, COVID-19 started at the same time, and the concept of wellness on its own became more challenging." Cristiane explained. It was then that the founders invited Cristiane to help them build the physical therapy part of the business. There is always a need for physical therapy from people who need to recover, prepare for surgery or improve their pain levels.
Cristiane loves everything about working at Natural Quanta. "I love when I meet a new patient and I can hear all about that person and clarify questions they have about injuries," she shares. Often when Cristiane first meets a new patient, he or she is down and discouraged from past physical therapy treatments. She loves to help them in any way she can to give them a positive experience and help them fully recover.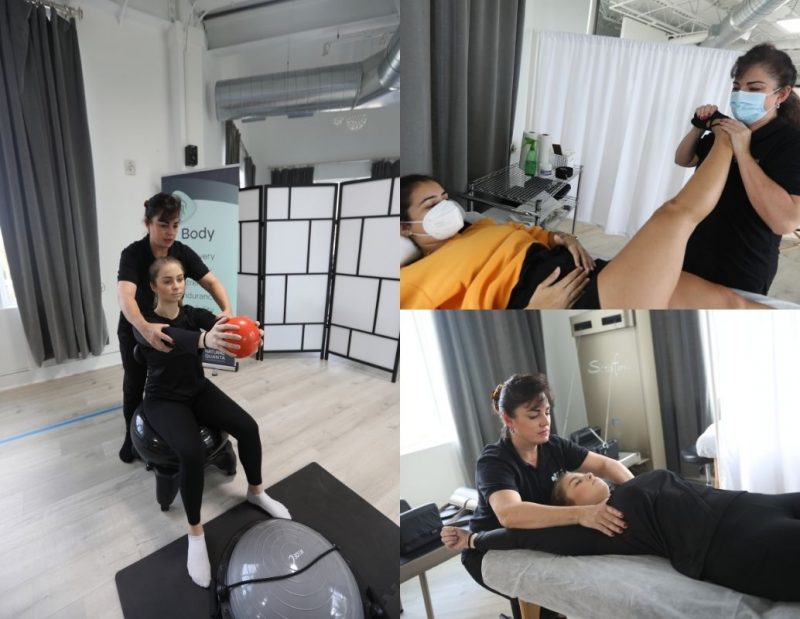 Personal life and aspirations
When she isn't working, Cristiane enjoys getting involved at her church and spending time with her children—9 and 21. She especially loves to be connected with nature in any form.
Cristiane says she has a dream to one day travel somewhere and volunteer her physical therapy services to those in need.
"You never get a second chance to make a good first impression" is one of Cristine's favorite quotes.
Interested in our physical therapy services?
At Natural Quanta, our team of trained physical therapists are ready to help you prevent injuries, improve your balance, or pinpoint an issue. Feel relief from your very first session and recover stronger than ever before!
Contact us today!